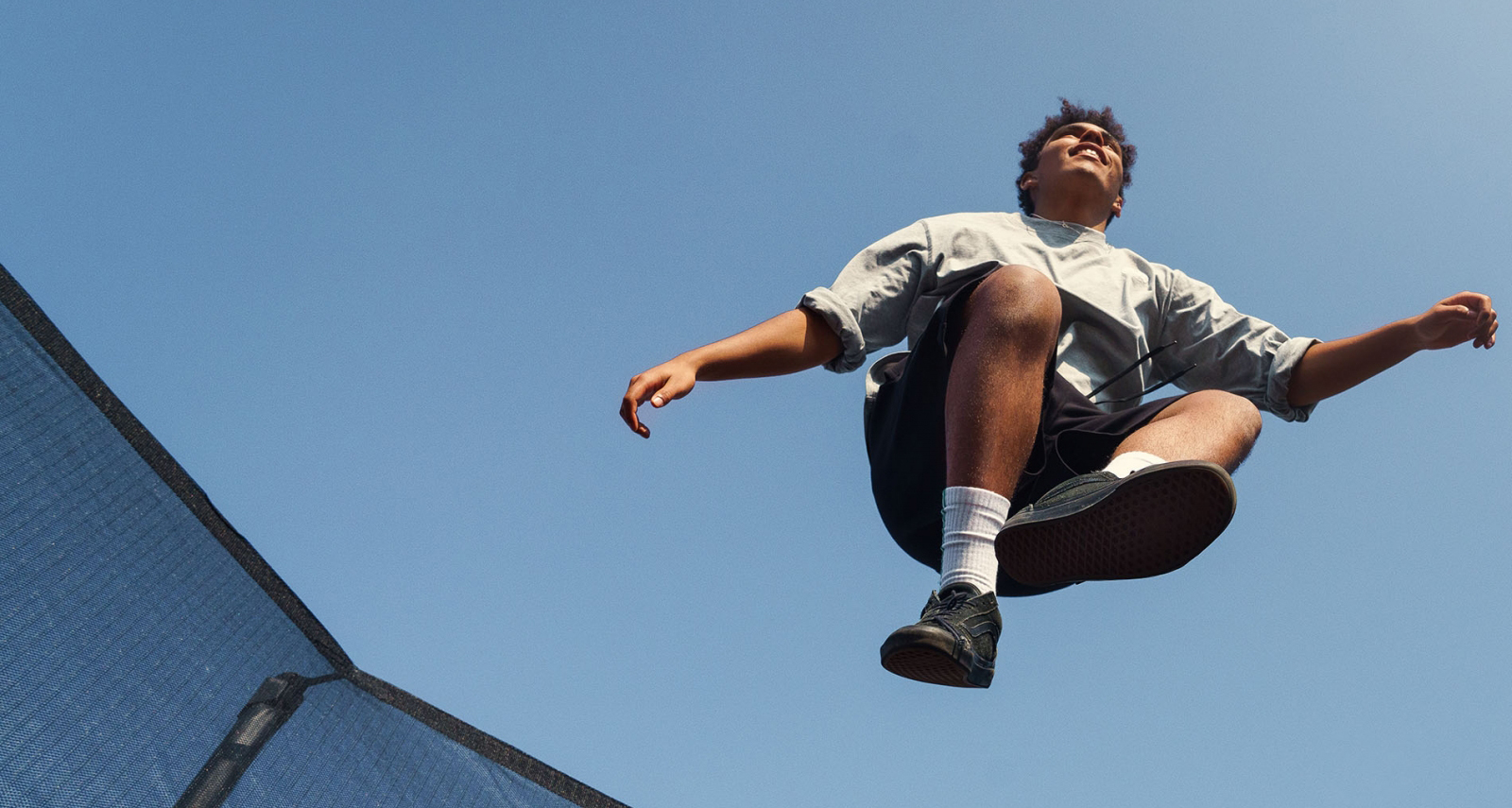 #NORTHTRAMPOLINE
Are you into massive fun and limitless action?
Then this is the spot for you!
Welcome to North Trampoline! 
#northtrampoline


The people in the video are trained professionals.
Do not attempt at home without proper supervision and training.


MORE BOOST! - more movement, more energy! 
With a trampoline from North Trampoline, you get a world-class jumping experience that boosts your action, challenges your limits and takes your jumping to the next level! 
OUR VISION 
Create joy and health through activity and play
Vision statement, North Trampoline
Our products have an amazing feature – they make people laugh!
Our vison is what drives us to make quality products, by the highest safety standard and to be the leader of trampolines in sustainability and innovation.
Since 2012 we have designed trampolines for young athletes and active families to spark activity and play. We are committed to safety, quality and sustainability. Our products and services aim to release joy, health and powerful performance, today and in the future.


OUR VALUES
Our company is deeply rooted in three core values, our values defines us and guides us both long term and short term and play a major part in every decision we make. 

Love – help make this world a better and more loving place
Quality – develop and promote products of the highest quality
Pioneering Spirit – be creative in all aspects of the business operation
Core values, North Trampoline
 
OUR HISTORY
North Trampoline was born out of a desire to make the trampoline better and more fun. From being the leading trampoline retailer in Nordic countries since 2004 we've built extensive knowledge and had a long list on how to improve trampolines.
In 2012 we created the North Trampoline brand and started to produce the first generation of trampolines. The Scandinavian heritage of safety, quality, innovation and design inspired the North Trampoline brand which rapidly became the leading quality brand in the region.
More recently, in early 2020 North merged with UK based specialist In-ground Trampoline experts Capital Play who manufacture and sell high performance in ground trampoline kits across the globe.